With Aroha Capital Investment Advisers, you partner with a 'skin-in-the-game' investment advisory. We help you understand your financial position, guide you through investment decisions, and help you realize your financial goals.
OUR SERVICES
At Aroha, the starting point is the Investment Policy Statement. Here we  articulate a framework of how your investments should be structured such that your financial goals are met in harmony with your appetite and ability for financial risk.
After this, you can either choose a Single Investment Advice Mandate or a Comprehensive Financial Advice Mandate.


Focus on your unique needs
We lay emphasis on a client's unique situation and ensure low transaction costs.

Partner with a SEBI-Registered Investment Adviser
We are a SEBI-regulated entity; our processes are designed to put our clients' interests above ours; we follow fiduciary standards in everything we do.

Avail a Skin-in-the-Game Partner
We eat our own cooking and have structured our incentives such that we get rewarded AND pinched based on your portfolio outcomes.
ABOUT AROHA
Aroha Capital Investment Advisors is a fee-only, SEBI-registered Investment Adviser (registration no.: INA200000175). Incorporated on 11 February 2013, the firm is headquartered in Bengaluru. Aroha currently holds INR 35 cr under advice.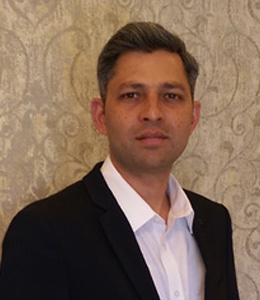 Vivek Pai, CFA
Managing Director and Principal Officer
Experience:
Self taught finance professional investing in capital markets since 1999
Founded Aroha Capital in 2013, sensing the market need for an unbiased, skin-in-the-game, risk-based advisory
Education:
Chartered Financial Analyst, CFA Institute